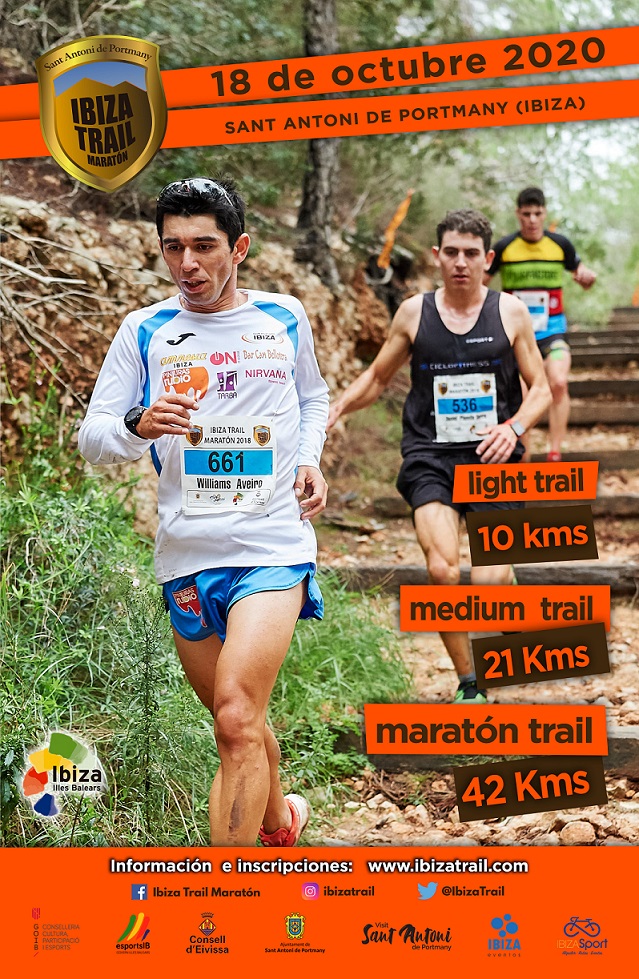 Dear Runners,
Another edition of the Ibiza Trail Marathon returns for the 12th+1 year in 2020.
This genuine Ibiza Trail Marathon runs through some of the island's most spectacular and undiscovered spots.
The event is considered to be one of the most important races in this speciality in Spain, and many big names in the sport visit Ibiza to compete in the race year each year.
Ragna Debat, Miguel Heras, Pablo Villa, Miguel Caballero, Luis Alberto Hernando, Marco di Gásperi and many more make sure they do not miss the event and can be seen here year every year.
Since 2019, the event forms part of the Spain Ultra Cup RFEA official circuit under the "M" category.
The team of organisers is already working hard and as enthusiastically as ever to make this year's event a unique experience and a memorable occasion for the over 1000 runners who take part in the race year after year.
The date you should mark on your calendar is Sunday 18 October.
One race with 3 distances, 10, 21 and 42 kilometres, suitable for people of all abilities and fans of Trail Running.
Registration will be open on Friday 15 May at 8 pm at www.ibizatrail.com, where you will be able to benefit from a special discount price on the registration fee.
Look out for our latest news and all the details on our website and on our social media channels.
Your legacy lives on...