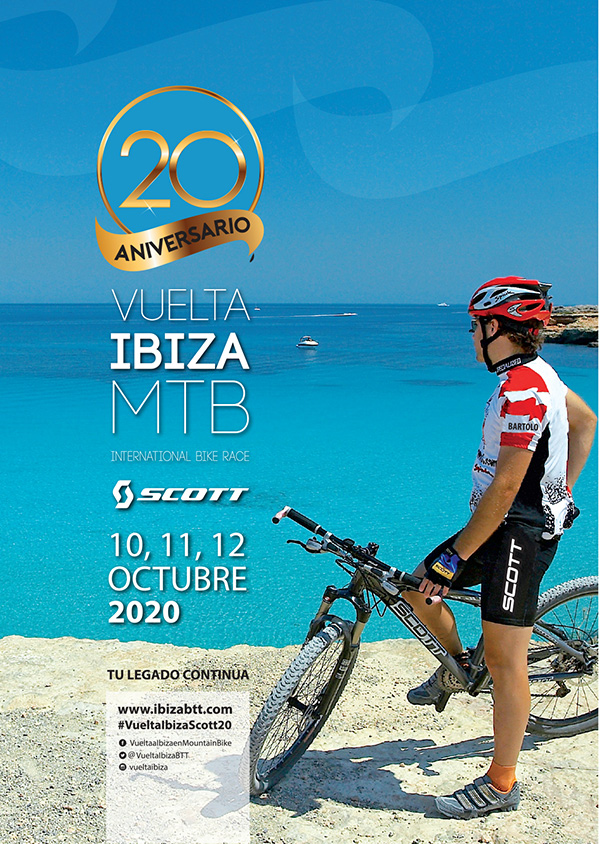 The Vuelta a Ibiza Scott is to be postponed until 10, 11 and 12 October following the recommendations of the Health Authorities.
Juan José Planells: "The health of the participants, their families and of all Ibiza residents is our greatest priority at this time"


Whether you are a participant, a companion or a sports or cycling fan, you are about to be part of a historic moment in our beloved event. Through the effort of everyone in Ibiza and an indefatigable team, the trial that began as an idea in the mind of our dear Bartolo Planells has crystallised into a competition familiar to everyone on the biker scene.
Our entire team has once again designed a route for mountain bikes through the most emblematic areas of the island of Ibiza. You will ride along hundreds of kilometres of trails and paths through stunning countryside that will become etched onto your memory for ever. Three days with everything you could need for an unforgettable experience.
We have put all our heart and effort into offering you the best race on the planet. We urge you to memorize the route and to thoroughly prepare yourself mentally and physically since we are counting on you to help us forge another link in the chain initially set in motion two decades ago by our beloved Bartolo. It is time once again to shift gears, stand up and sprint as hard as we can, enjoy the occasion and have fun. This is what our beloved Bartolo would have wanted.
Your legacy lives on.